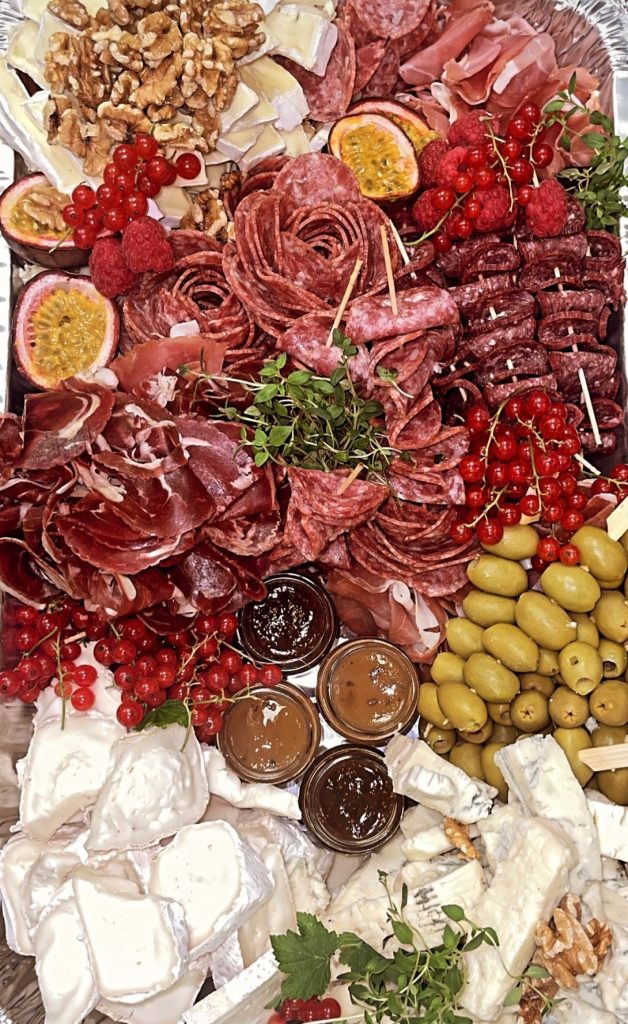 Vi tilbyr et bredt utvalg retter laget av gode råvarer.
Menyene våre vil variere alt etter sesongen og tilgang. Maten du får servert er så kortreist som mulig, gjerne selvdyrket. Grønnsaker, urter, frukt og vær fra gården utgjør en viktig del av råvarene.
All our menus can be ordered both for parties here at Woldstadfjøset, and as catering.
Ta kontakt og vi vil gjøre vårt beste for at alle skal få en svært positiv matopplevelse. Vi kan komme med mange gode forslag når det gjelder; vegetar, vegan, lavkarbo, gluten, laktose og andre allergener.
Utvidet tilbud
Velkomstdrink 95,- per pers. (med eller uten alkohol)
Kaffe 45,- pr stk.
Dessert 140,- pr stk.
Om dere ønsker å medbringe kaker selv, er det et tillegg på 65,- per pers. for leie av utstyr og oppvask.
We have a drink package that contains three units for NOK 295 per person.
Leie av lokalet er kr 2000,-. Det inkluderer enkel pynting, vasking, omplassering av møblement, oppdekning av bord, lys og servietter. Ved finere anledninger som bryllup, dåp o.l. kommer vi til enighet.